The vast experience of Huzur in the construction of Fancy Yarn machine, as well as the latest development in the fields of electronic devices enabled the company design BKM Yarn Twisting Machine. By this machine as polyester, acrylic, cotton, viscose any kind of yarn between 20 Denier to 3.000 Denier can twisting. You can change twisting direction S and Z yarn twisting.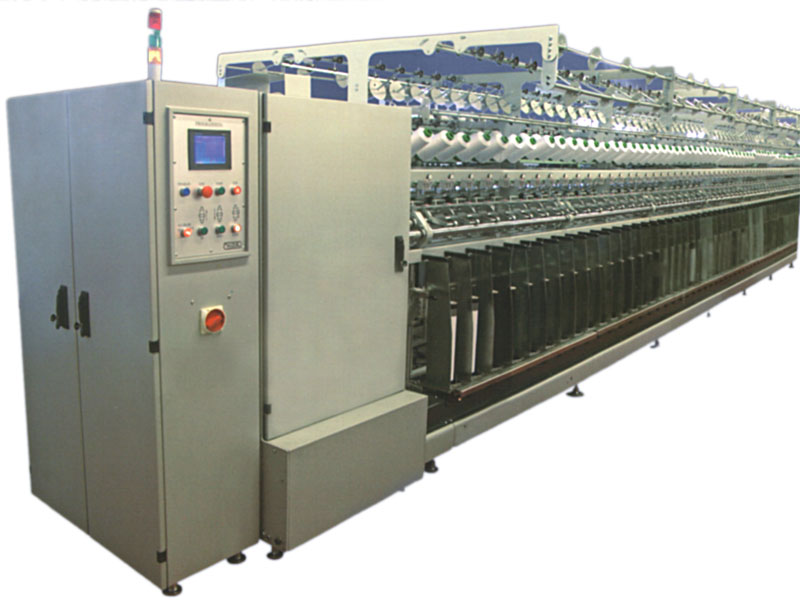 ---
 Control Panel
Produced yarn amount and rpm could programmable. The machine has full electronic control. All of settings are made by operation panel. Thanks to Digital Control panel all Shafts, Spindles and Ring Frame Motor can be easily controlled with sample hand motion without any production lose.
The programs can be memorized on the screen and therefore it can call again when it is wanted to produce same effect yarn.
---
Ring Frame and Rings
The Ring Frame speed can adjust from Control Panel. Rings have diameters with 115 mm (special order 127 mm). Lubrication system has single canal. There are yarn guides in order to wrap properly in accordance with the movement of the Ring Frame. Bobbin height is 450 mm.
---
Spindles
The machine is double side and each section has 16 spindles. The spindles could increase until 240 spindles. By this machine 20 Denier to 3.000 Denier can twisting. You can change twisting direction S and Z yarn twisting.
---
Yarn Break Switch
Yarn Break Switches are controlled to prevent defective production. When yarn snaps, these switches stop running of the head automatically.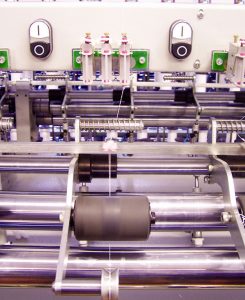 ---
Tangential Belt System
Spindle speed, Twisting and Production speed are controlled by tangential belts which are independently driven by the motors placed in the headstock. This system provides a uniform product of high quality on every spindle. In addition Tangential Belt system allows power consumption and to reduce cost of energy.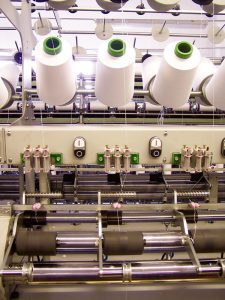 ---
Creel Feed
Creel Feed located over the machine in order to save operation place and designed to hold 6 bobbins.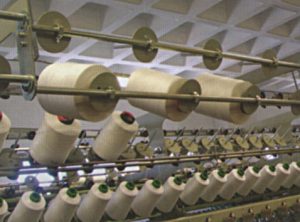 ---
Technical Specifications
Model : Yarn Twisting Machine
Gauge : 180 mm.
Ring Diameter : 115 – 127 mm.
Tube Height : 450 mm.
Maximum Spindle Speed : 9.000 rpm
Yarn Production Speed : 15 m/m to 90 m/m
Yarn Twisting Value : 80 t/m to 3.000 t/m
Spindle Number per section : 16
Maximum Spindle Number : 240 (Double Side)